Home

Tom Hardy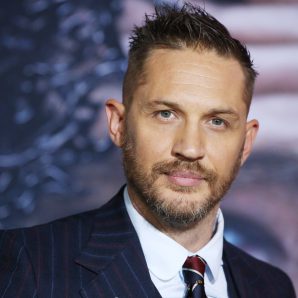 Tom Hardy
Edward Thomas "Tom" Hardy (Londra, 15 settembre 1977) è un attore britannico.
Ha debuttato sul grande schermo nel 2001 nel war movie di Ridley Scott, Black Hawk Down. Altri film da lui interpretati includono il film di fantascienza Star Trek – La nemesi del 2002, i film RocknRolla e Bronson del 2008, il dramma sportivo Warrior, il film di spionaggio La talpa del 2011, il crime drama Lawless del 2012, il dramma Locke nel 2013. Nel 2015 è nel thriller biografico Revenant – Redivivo, per il quale ha ricevuto una nomination all'Oscar al miglior attore non protagonista. Nello stesso anno ha interpretato entrambi i gemelli Kray nel thriller Legend e ha preso il posto di Mel Gibson come "Mad" Max Rockatansky nel film post-apocalittico Mad Max: Fury Road, definito da parte della critica il miglior film d'azione di tutti i tempi. È apparso inoltre in tre film di Christopher Nolan: il thriller Inception del 2010, il film supereroistico Il cavaliere oscuro – Il ritorno del 2012 e il film bellico Dunkirk del 2017.
Nel 2018 interpreta Venom, nell'omonimo film.
I ruoli televisivi di Hardy includono la miniserie drammatica di HBO, Band of Brothers – Fratelli al fronte del 2001, la miniserie drammatica della BBC The Virgin Queen nel 2005, la serie drammatica di Sky 1 The Take nel 2009 e la serie storica Peaky Blinders della BBC dal 2014 al 2017. Ha inoltre creato, co-prodotto e interpretato la serie storica Taboo del 2017 su BBC One e FX. Tra il 2003 e il 2010 è stato attivo anche nell'ambito teatrale.
La scheda su Wikipedia
(Visited 16 times, 1 visits today)
Videos